Integrate 10 Ayurvedic Wellness Habits in 10 Weeks!
Are you ready to take the next step on your healing journey to interconnected mind, body and spirit?
Are you ready to reclaim your health and a life of vitality through self care?
Let me be your guide on a journey of true health through self-love.
If you are looking to optimize your self-care, self love and self responsibility to heal your life, then this course will guide you on your path.
This course is a paradigm shift from conventional modern thinking about health! The power to heal your life is yours to have! Let me be your guide to exquisite self care.
Enrollment is closed. Sign up to be the first to know when the course opens.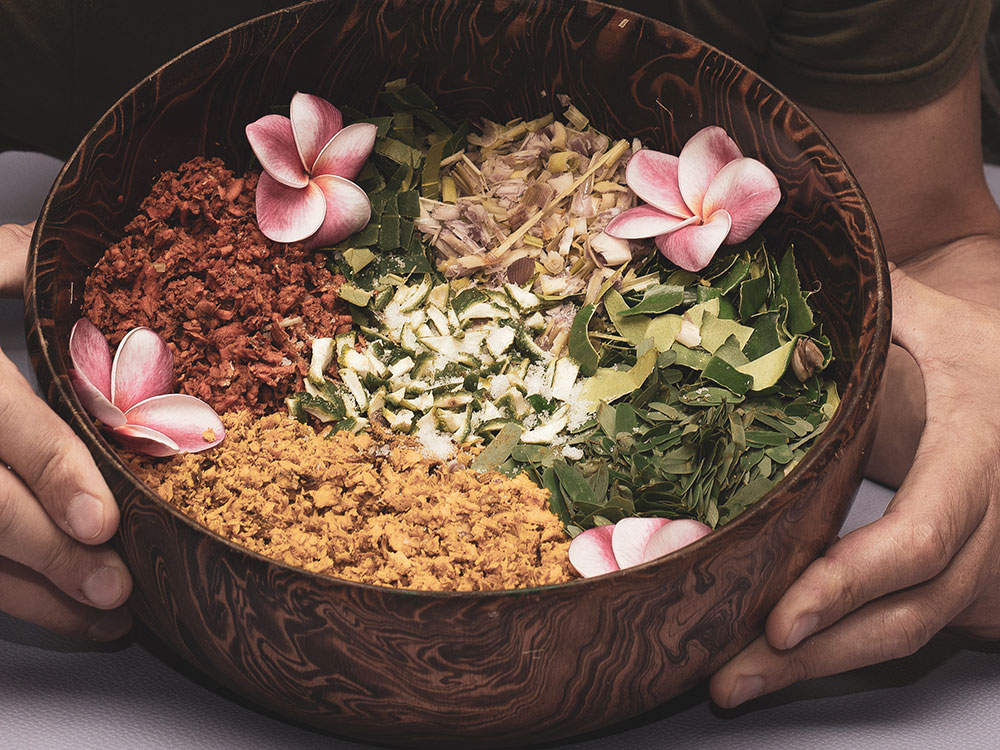 The Alchemy of Self Love is
about transforming yourself through daily habits and rituals. You are more than just a physical (mechanical) human being, your health is intricately connected to your thoughts, habits, environment, relationships, community and so much more.
When you honor and love your sacred anatomy, you raise your vibration and consciousness. You discover an inner pharmacy to heal, and you find that you are the placebo, and everything you do impacts your health.
When you tap into your natural circadian rhythm and bio-energetic body, your body's innate wisdom to heal is activated. When you love your vehicle aka your body, it will do amazing things on your behalf.
10 Habits to Reduce Stress, Fatigue, Improve Energy, Balance Your Weight, Increase Mindfulness and Your Love Affair of Life!
The Alchemy of Loving Yourself is a course that couples Ayurveda with Neuroscience, the science behind why we do what we do, to make habit transformation attainable.
• Do you finally want to prioritize your self care and take responsibility for how you feel?
• Do you feel anxious and stressed? Are you tired during the day and up with insomnia at night?
• Do you feel sluggish, bloated, or are you slowly gaining weight?
• Do you want to feel like your old self again before you got a decade older, or before you had children?
• Are you ready to finally put yourself on your to do list?
• Are you ready to shift your mindset to start taking responsibility for your health?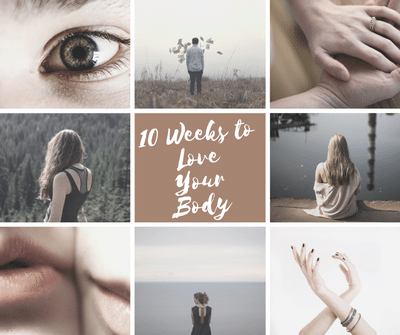 Integrate 10 New Habits in 10 Weeks.
Do you wish you had a health coach to get guidance, inspiration and support when you need it the most? This course is an innovative solution. And here's why:
You'll receive LIVE coaching through a dynamic group experience. 

You'll be paired up with an accountability partner. 

You'll have in depth video instruction on Behavioral Science and Habit Evolution techniques. 

Each week, you'll receive a new habit with self-inquiry worksheets and handouts that will guide you in your healing journey.

You'll learn the habits, live the habits, and become aligned in your body in the process
Ayurveda
Ayurveda is the oldest form of natural medicine known to man and over 5,000 years old. It is a sophisticated mind-body system. In Ayurveda, the mind and body are inextricably connected, and nothing has more power to heal the body than the mind.
Ayurveda is the original circadian medicine. Circadian Medicine won the Nobel Peace Prize in 2017! This discovery proved that our internal clocks and biological rhythms govern human life. Our internal clock adapts our physiology to the dramatically different phases of the day. So what this means is that if you are not in sync with your circadian clock, you are manifesting disease in the body on a cellular level. Fascinating right?
The question is then how do we align ourselves to our biological clock? First, you must understand your energetic body, and then you have to learn how to biohack your body in real time. We all have a sense of what is good for us, but do we actually do what is good for us on a daily basis? Ayurveda gives you a masterful system to put in place.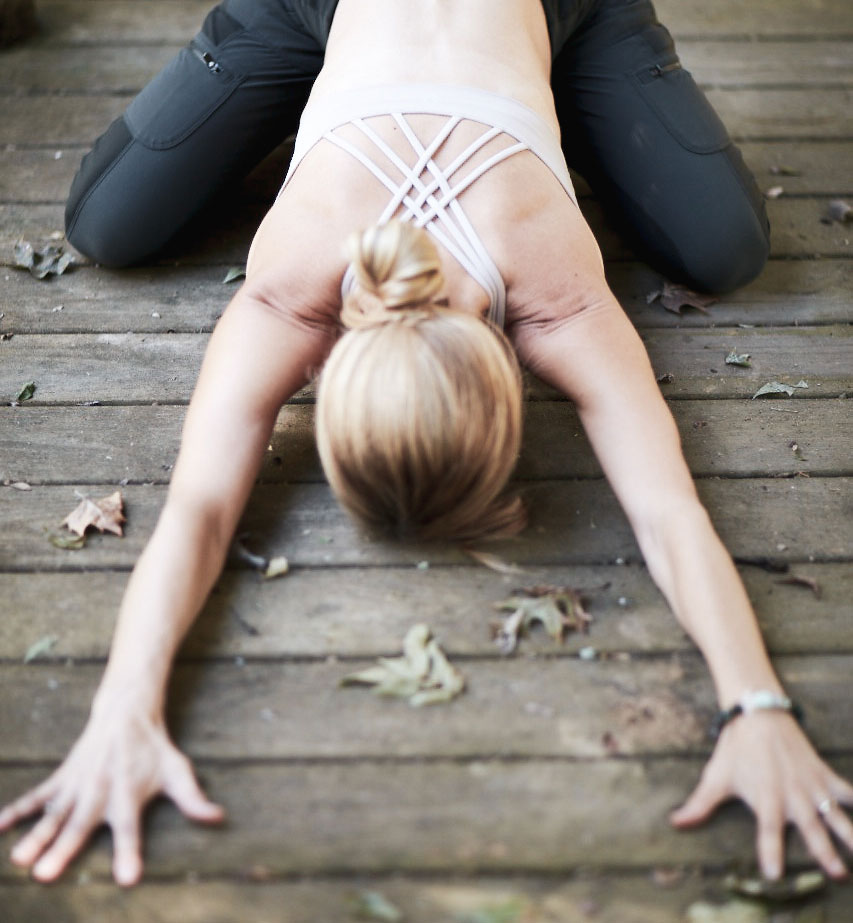 People who spent 10 Weeks working on the Ayurvedic habits:
89% Developed Better Self-Care Habits
79% Feel Better in Their Bodies
59% Eating a Healthier Diet
51% Sleeping Better and Feel Well Rested
Change takes time!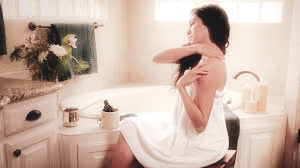 What we will do together:
Step 1 - Your Intake Consultation - Upon Enrollment
In this powerful 90 minute session, we discuss your entire health history, which includes your past, mental, emotional and spiritual wellbeing.
Step 2 - Your Blueprint - Weeks 2/3
You'll receive a blueprint of your unique constitution and imbalances as well as a protocol for how to begin the process of healing naturally revealed in a 60 minute followup session.
Step 3 - 10 Habits in 10 Weeks
Spend 10 Weeks integrating Ayurvedic lifestyle habits for transformation. Some habits may already be automated and other habits may be new to you. You'll receive accountability calls and group support to help you automate new habits and break through your blocks.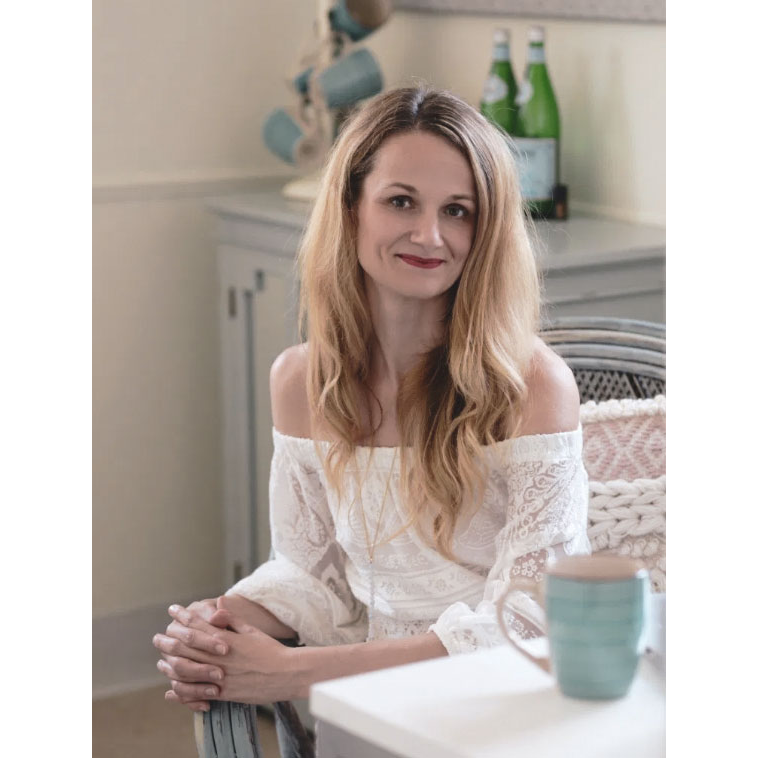 THE RESULTS
• Reduce Stress
• Reduce Inflammation and Pain
• Stress Management
• Weight Loss
• Improve Energy and Stamina
• Better Sleep
• Prevent Disease
• Improve Digestion
• Self Care
• Mindfulness
• Increase Joy
Habit 1/Week 1: Recharge Your Metabolism and Healthy Eating Guidelines
This is the trigger habit to set all other habits in motion.
You'll get clear on what eating an earlier dinner means and what an ideal dinner should look like. You'll receive coaching around how to navigate obstacles — like schedule conflicts, endless to do lists, partners' and kids' needs.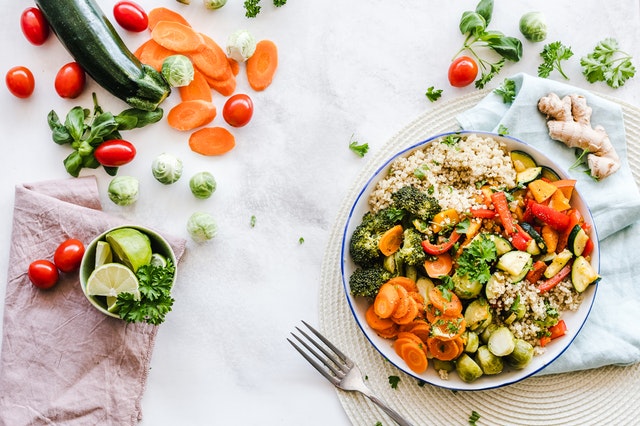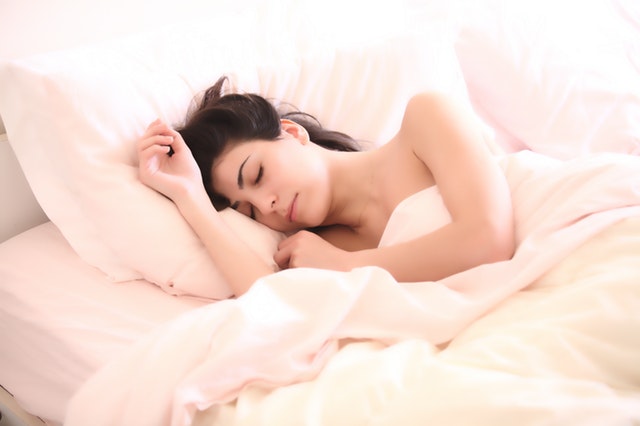 Habit 2/Week 2: Reclaim Restful Sleep and Establish Evening Rituals
We all know we need to get to bed earlier. But then you don't because you haven't completed your to do lists, you want to watch that favorite TV show, spent time with your partner, or just had a moment to yourself. Sound familiar? Here you'll learn the in's and out's of how to get a good night's rest.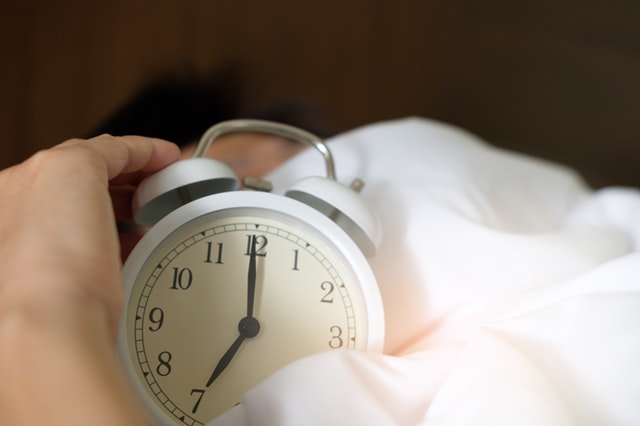 Habit 3/Week 3: Establish Mindful Morning Rituals
There is a method to what you do in the morning, a sequence of habits if you will. You will get clear about what it takes to feel energetic upon awakening, and to set up your day in a way that gives you tons of energy and a positive outlook on life.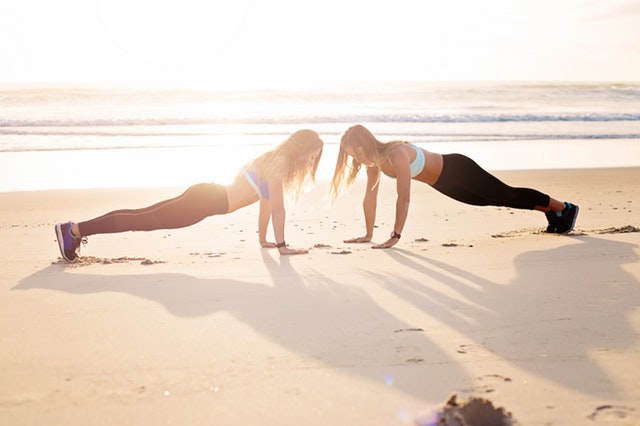 Habit 4/Week 4: Move Your Body and Life Force Energy
You know you need exercise, but do you know how to move your breath to sink your heart and brain together for fulfillment? The question is: are you daily getting exercise and using your breath to bring your body into a healing state? Are you getting the right form of exercise at the right time? We will get clear on what is going to work for you, and how to do it. This isn't an exercise program, it's about working with your metabolism and your energetic body type or Dosha.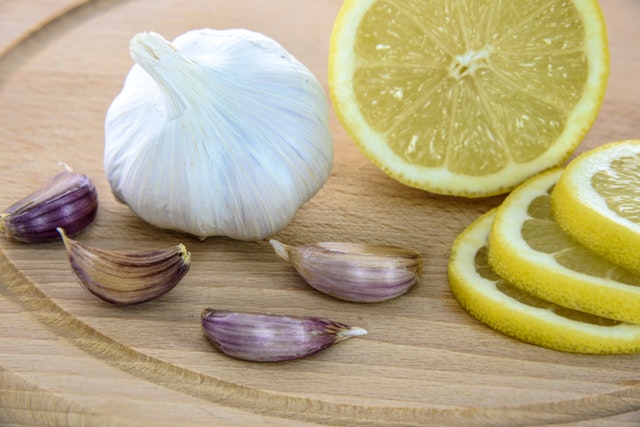 Habit 5/Week 5: Eat Your Ecosystem and Plant Based Diet
Learn about the benefits of a plant-based diet. If you are vegetarian, but eating processed foods, we will get clear on how to do it successfully. If you are a meat lover, then we'll help you add in plants that will help you thrive. Don't worry if you are attached to a specific diet or diet plan. We are going to up our micro-nutrients to give our body life force energy.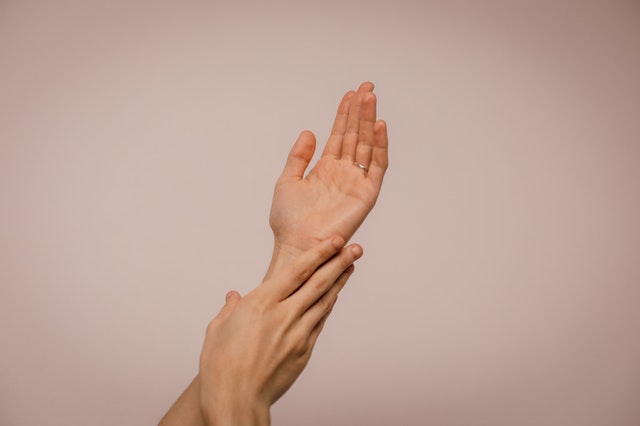 Habit 6/Week 6: Self Love Through 5 Sense Therapies and Abhyanga
Touch is crucial to a healthy mind and body. We will learn about self massage and how it balances hormones, nervous system and immune system. In addition, we will discuss the 5 Senses from an Ayurvedic perspective, and how to bring them into balance.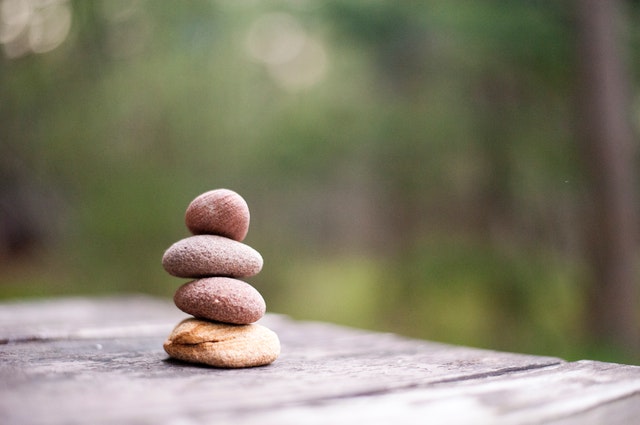 Habit 7/Week 7: Meditation and Mindfulness
We will learn to meditate to lower our blood pressure, stress, improve heart health, our sanity and so much more. We will learn the importance of heart-brain coherence. We will practice non-doing, and sending ourselves loving kindness to increase our over love for bodies.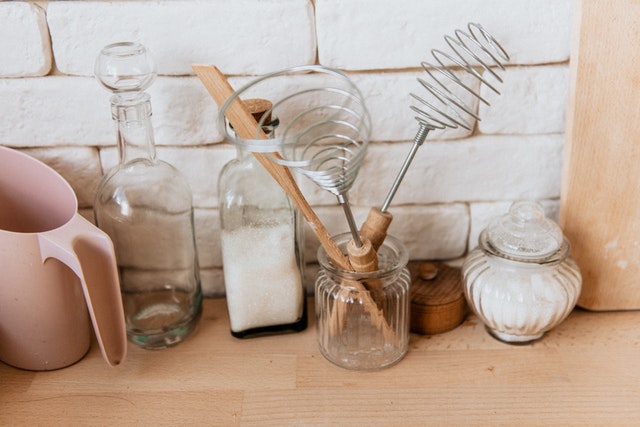 Habit 8/Week 8: Detoxify Your Home, Kitchen and Take Charge of Your Meal Planning
What you eat is important, but how you eat is just as important if not more so. Are you snacking? Eating your biggest meal at dinner? Skipping meals? Eating in front of the TV or working? Do you struggle to find out what the heck to eat on a given day?
What do you put on your body and breath in your home? Having a toxic home can largely impact your health. We will clean up our homes and kitchens making them sacred places for healing.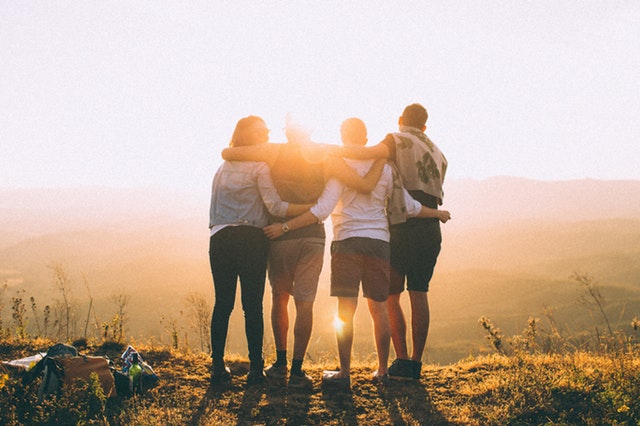 Habit 9/Week 9: Alchemize Radical Self Love and Improve Our Relationships
We will learn to love ourselves with the same love we would give to our spouse, family member or our children. We'll learn self-compassion, and how to turn off the inner critic by learning to honor the process and by being present instead of being a perfectionist.
Yes, of course we all love ourselves, but do we gives ourselves time and treat every part of our bodies with love? We will learn how to love our noses, our ears, our taste buds, our eyes, and more so that everything that comes into our being is with loving kindness.
When we love ourselves interestingly enough our relationships improve too.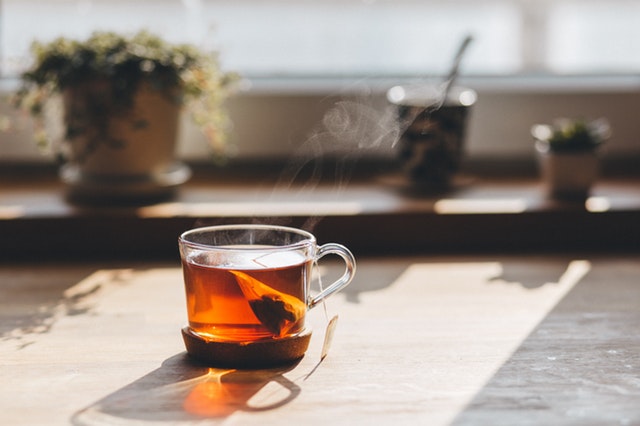 Habit 10/Week 10: Restore Peace of Mind and Break The Stress Habit
Ease versus stress! What if your thoughts were working for you and not against you all day long? We will learn to take every day and every moment as an opportunity to live in the present. We will learn that our life is a form of meditation, and how to make every moment count.
Enrollment is closed. Sign up to be the first to know when the course opens.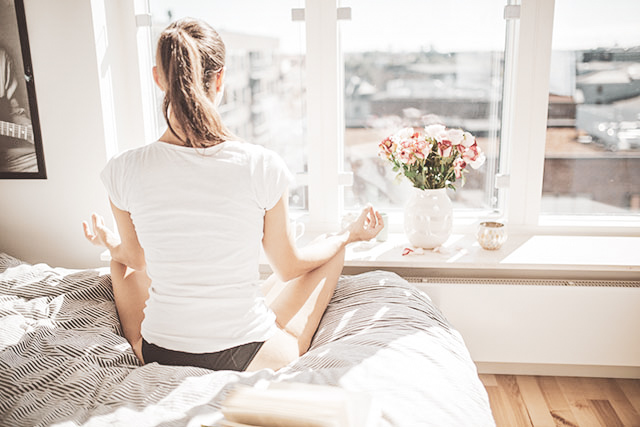 Why you need a transformational guide
You could do this work on your own, but you will need the willpower and education to pull it off. Transformation ALONE is hard stuff (trust me I know). Transformation with a Guide and Community Will Allow You The Support to Grow Exponentially! 
If you decide not to do the course, you may continue to live out of rhythm with your body as it slowly sends you more and more warning signals that it isn't okay. When we ignore our bodies, we can end up with weight gain, heart disease, chronic pain, auto-immune issues, and so much more.
Meet your Ayurvedic Guide, Paige
Paige is an Ayurveda Health Coach, Yoga Health Coach, Integrative Health Coach, Ayurveda Body Therapist and Yoga Teacher RYT 200. Paige loves merging the ancient science of Ayurveda with modern living and modern Integrative Health protocols.
In 2006, Paige was in a traumatic car accident that changed her life forever. For over a ten year period, her health spiraled downward. After her second childbirth, she was diagnosed with fibromyalgia, leaky gut, hypothyroid, malabsorption, anemia, and so much more. Paige used the principles of Ayurveda to overcome chronic, debilitating pain and to overcome her diagnosis. All Western doctors told her she would live a life of chronic pain offering her pain killers, antidepressants, epidurals, and nerve pain medications all causing her gut issues and side effects. 
Paige is a certified Ayurvedic Health Coach, Yoga Health Coach, Integrative Health Coach, Ayurvedic Body Worker, and yoga teacher. She integrates all of her knowledge of the healing arts in her courses. She has a love of nature, reading, cooking, gardening, and mind-body movement practices. She is a wife and mom of two children, and cares deeply for transforming the way we live and love our planet.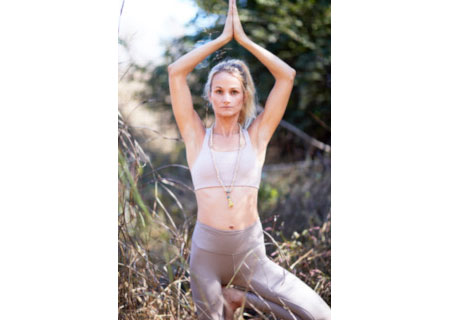 COURSE CURRICULUM
Each week we will explore each habit in depth. You'll receive inspiration, guidance and support throughout your journey. There are a total of 10 modules and course content includes coaching, community, videos and downloadable self-inquiry worksheets.
PLUS:
Step 1: A Personal Coaching Session via Zoom to identify your unique body-type or Dosha
Step 2: A road map of recommendations for your healing journey
Step 3: Over 10 online lessons to guide you on your journey

5 Weekly Group Accountability Coaching Calls

2 Group Meetings held Saturdays for 3 hours to dive deep into self-transformation (9 am - 12 noon EST) LIVE and via Zoom

Mindset Tools: Meditations, Breath Work and Self-Inquiry Worksheets

Ayurvedic Habit Workbook

Access to The Alchemy of Loving Yourself Habit Workbook

Reading Assignments and Self Study

Group support, motivation, encouragement and a community working towards the same goals

Continuing Education hours for yoga instructors!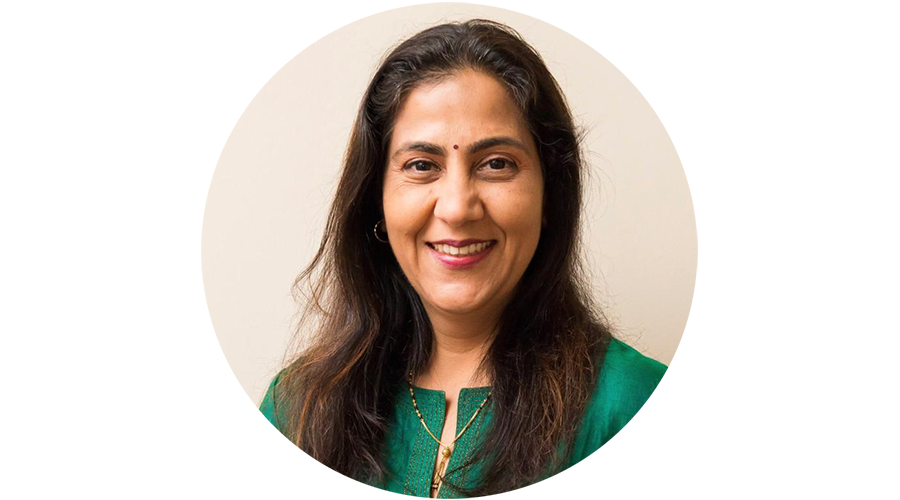 "I have returned to my roots"
"The Love Your Body course has helped me return to my original roots from India. I was raised with a lot of Ayurvedic lifestyle practices. but once moving to the US, the stressful modern lifestyle here impacted me. I have returned to my roots. - the ancient mind, body, spiritual approach of Ayurveda. It has helped me honor the lifestyle practices of my lineage. I appreciate Paige's knowledge of Ayurveda. Paige has helped me refocus my awareness on the great teachings of Ayurveda!"
- Bhavana Barde, Owner, Superfood Veda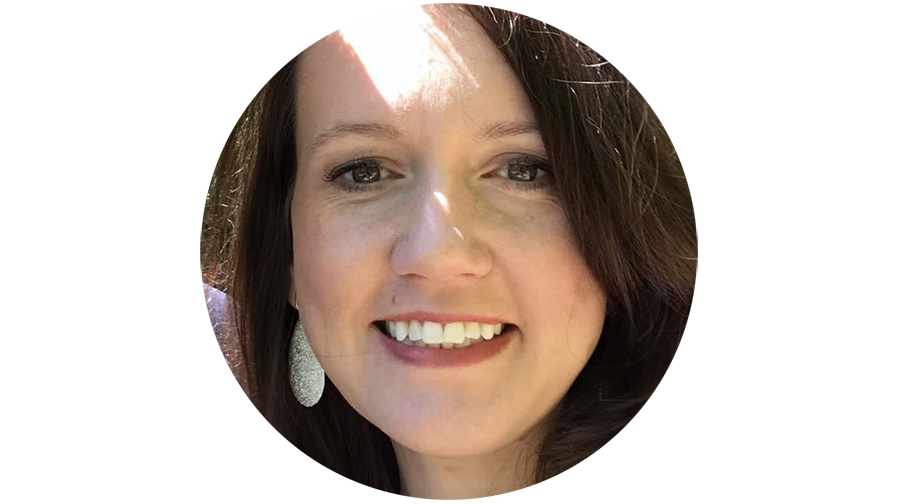 "I have gained energy, better moods, clarity..."
"I absolutely love the support I have received in my health journey from Paige and her wealth of knowledge and guidance. The individual help and motivation I have received from her 10 week and yearlong course in Ayurveda and Integrative Health has been so valuable and knowing the why behind it all motivated me further. I have gained energy, better moods, clarity and of course weight loss. I FEEL healing from the inside out. It's been wonderful to have the support and accountability that Paige provides. I can't say enough good things and highly recommend contacting her as well as joining in on the seasonal cleanses and courses offered."
- Lori Edge, participant in Love Your Body!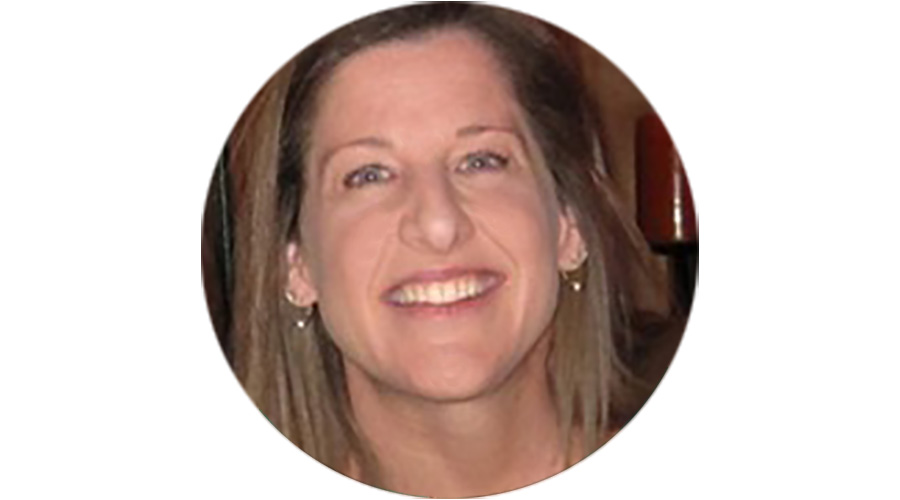 "It's okay to practice self-compassion"
"The ten-week course helped me on the road to taking care of myself. I came to Paige for guidance after experiencing retirement from teaching and empty nest syndrome and feeling a little lost. I enjoyed reading the recommended literature, which was educational, but what meant the most to me was the support of the small group. My takeaways include: I now have a little alter in my home for meditation, closing my kitchen after 6:30, the importance of a nighttime routine to wake up and journal in the morning and most importantly that it's okay to practice self-compassion. I received support and patience with all my questions."
- Kim Metzger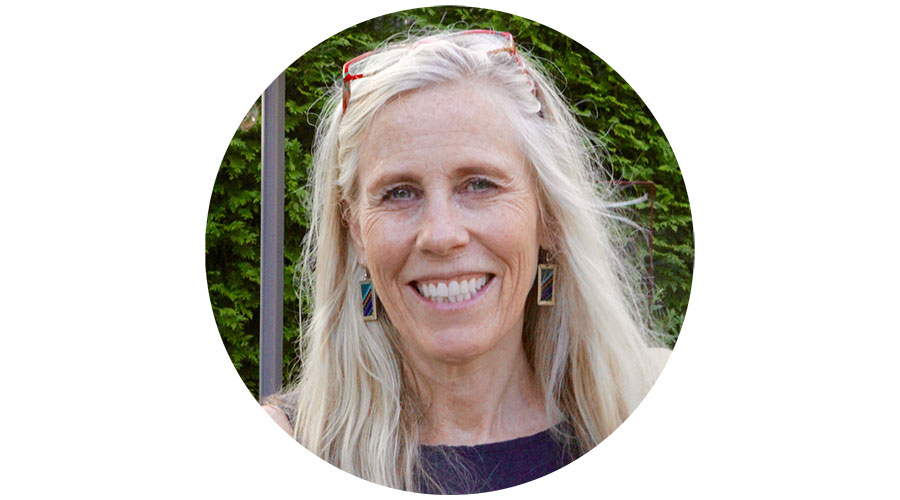 "Feeling healthier and stronger"
"The ten-week course has been transformative! I have been able to change habits that I never thought I could change.  I am feeling healthier and stronger and have more energy to enjoy my life and discover what I love! I had reached a plateau and couldn't move past it on my own. Paige offers incredible knowledge and wisdom and the group model provides support and guidance throughout the entire process."
- Laura W.
Frequently Asked Questions
When does the course start and finish?
This course is offered three times a year. - Spring/Summer Starts: May 7, 2020 - Fall Round Starts: September 17, 2020 - New Year Round Starts: January 2021.
How long do I have access to the course?
How does lifetime access sound? After enrolling, you have unlimited access to this course for as long as you like - across any and all devices you own.
What if I am unhappy with the course?
We cannot promise transformation that is up to you. We do use 5,000 years of time tested wisdom to help you learn how to heal your own life and take your health into your hands.
Live The Wisdom of Ayurveda
At one point in my healing journey, I was literally brought to my knees looking for an answer. I looked everywhere else but within myself. Ayurveda teaches us that we are our own healer. You know your body better than anyone else - any doctor, therapist, teacher or practitioner in any of the healing arts. You can continue to look for the answers outside of yourself, but when that no longer serves you then eventually you will learn to look within. This course is about empowering you to look within and begin to Love Your Body.
If you are looking for the great healer within then this course is for you. I have no doubt that you will transform if you follow the process, step into the journey, and do the work. By combining Ayurveda, Integrative Health and Behavioral Science, your life will be shifted forever. You will be empowered to heal yourself, your home, your community and loved ones. This journey is not for the faint of heart. It requires massive shifts in thinking and being. It requires a great deal of work and inner transformation.
Our world is very toxic, and when Ayurveda was developed 5,000 plus years ago, our ancestors were not facing thousands upon thousands of chemicals dumped into the air, water and food. Today, the ancient wisdom of Ayurveda can heal us. Our bodies are bombarded with toxicity, and Ayurveda gives us a purification system for not just the body, but the mind and soul.
Not only do our bodies need purification, our mind does too. We are living in a fast paced technological world with no change in sight. Our mind needs space and room to digest, absorb and integrate the information age.
Given the toxicity and pace of the modern world, we need Ayurveda now more than ever. Integrative Health can also help bring our bodies back into balance. Auto-immune diseases, cancer, obesity, and childhood learning disabilities are all on the rise. Together, Ayurveda and Integrative Health can help us bring our bodies back into balance.
We cannot wait to welcome you into our group and community! We cannot wait to help you on your healing journey, that of your family and friends and larger community.
Paige
Enrollment is closed. Sign up to be the first to know when the course opens.